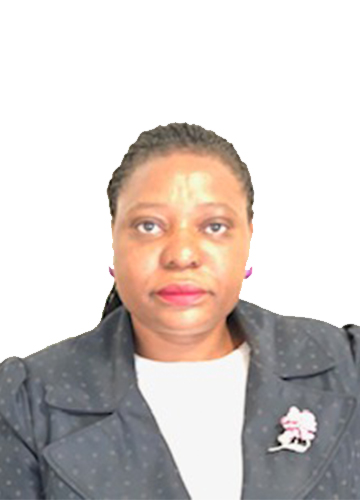 Ms Cindy Kelemi
EXECUTIVE DIRECTOR,BONELA
Ms Cindy Kelemi is the Executive Director of the Botswana Network on Ethics, Law and HIV/AIDS. Ms Kelemi, is a renowned activist who has impacted the response to HIV/AIDS, in Botswana, regionally and internationally.

While at BONELA, Ms Kelemi coordinated the first ever Treatment Literacy Programme in Botswana, which empowered over 50000 people living with HIV/AIDS with the science of HIV, the benefits of treatment and associated side effects. This became the biggest HIV movement in Botswana, which advocated for access to TB/HIV services, monitoring of drug stock outs and holding duty bearers accountable for service delivery while advocating for inclusive and enabling policy and legal environment. The highlight of her career, was when the organisation she leads, BONELA, successfully petitioned the government of Botswana, through the courts, to ensure provision of HIV treatment to foreign prisoners held within Botswana prisons.

Ms Kelemi joins other activists, to call for an end to dwindling donor support for the AIDS response, complacency, lack of accountability, the rising new infections among AGYW, lack of rights based and community centred approaches, criminalisation of HIV and most at risk and vulnerable groups such as Sex Workers and MSM - among many challenges facing the end of AIDS today.